About Pack 88
Cub Scout Pack 88, formerly Pack 30, celebrated its 30th anniversary in February 2018. We are chartered to SPJST Lodge 88 in the Houston Heights, with scouts from many schools. We are active members of the Lonestar District in the Sam Houston Area Council.
Please find below more about what being a central part of Pack 88 means. If you and your child are ready to become members of our Pack, please see the Join Now section of our site.
Pack 88 Activities
Den Meetings and Pack Meeting
In den meetings and pack meetings, Cub Scouts make new friends, play purposeful games, and learn new things. Dens usually meet two times a month. All the dens in the pack come together once a month for a pack meeting at a local church or school.
Camping and Outdoor Adventures
Cub Scout families have opportunities to go camping and to participate in outdoor adventures. Lessons learned in the out-of- doors help to develop a life-long respect for the environment. Pack 88 holds a Spring and Fall Campout each year at a local state park, where we camp in Dens and come together for Pack ceremonies and camp fires (with skits!)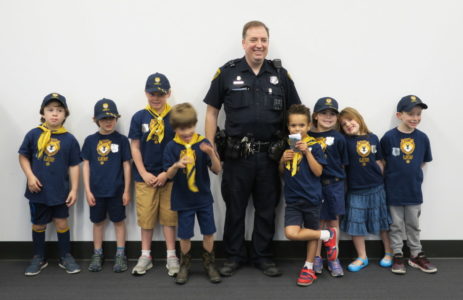 Special Pack 88 Events
Pack 88 also puts together special events and activities such as banquets, races, and community service projects.
Several packs may be invited to attend other special events such as a large community service project or Scout Show. These events are coordinated by our local council or district.
For more information about Cub Scouting, visit the Boy Scouts Of America website.